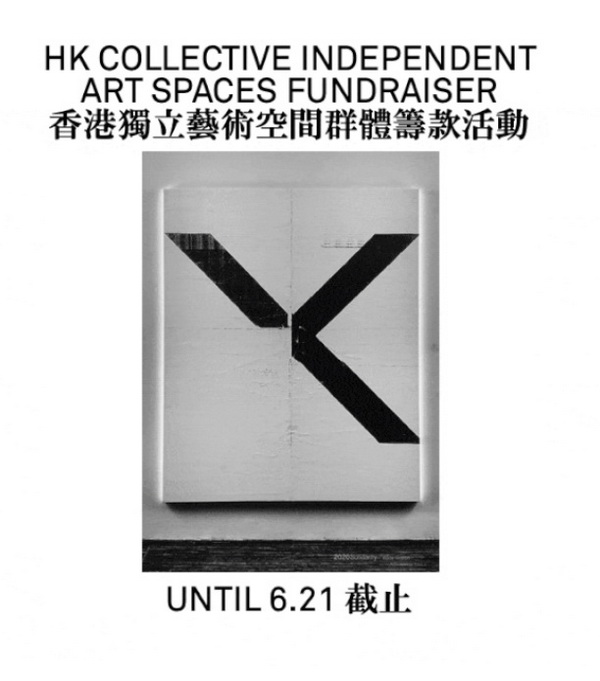 切勿错过最后机会购买由30位国际知名艺术家设计的特别版海报,立即于6月21日星期日前点击下方「阅读原文」购买海报并支持香港独立艺术空间群体筹款活动。
过去数周,超过40名国际艺术家参与了由Between Bridges发起的2020Solidarity计划,以帮助受当下疫情影响的文化及音乐场地、小区项目及独立空间。参与艺术家各设计了一款特别版海报,用以世界各地的众筹网站上捐款的回礼。作为对这个计划的响应,我们集合了可受益于此的香港独立艺术空间。
海报销售收益会由17间香港独立艺术及文化空间均分,用于各自机构、艺术家及社群,以应对疫情带来的危机。我们希望对这次国际计划的共同响应可以促进本地机构间长远的合作。
你可以在Para Site网上商店购买一张(或更多!)2020Solidarity系列特别版海报。全数收益将平均分配至下列合作伙伴。由于众筹平台的手续费较为昂贵,合作机构皆同意以Para Site Shopify商店作销售平台。
每张海报售价为$400港元,尺寸为A2(59.4 x 42 cm / 23.4 x 16.5 in)。海报并非限量版,但只会于2020年6月21日前发售。如您身在香港,我们建议您亲自前来Para Site领取海报,本地及国际运送将收取额外附加费。海报运送会在邮政服务恢复正常后进行。
Between Bridges免费筹办是次活动及免费印刷海报,以便收益可支持各机构在这充满挑战的时期生存。Brinks Fine Art Services承办本次活动由德国至香港的海报运输服务。特别鸣谢沃尔夫冈蒂尔曼斯(Wolfgang Tillmans)、各位艺术家以及Between Bridges。
本计划合作伙伴:
一九八三工作室
1a 空间
艺鹄
艺术到家
清山塾
C&G 艺术单位
现在音乐
据点。句点
Hidden Space
In-situ
Negative Space
Para Site
土炮游乐场
天台塾
声音掏腰包
Speculative Place
录映太奇
2020Solidarity限量海报由以下艺术家提供:Tomma Abts、Marlene Dumas、William Eggleston、Nicole Eisenman、Stefan Fähler、Isa Genzken、Andreas Gursky、Wade Guyton、Pierre Huyghe、Anne Imhof、Jeff Koons、Jochen Lempert、Glenn Ligon、Sabelo Mlangeni、Ebecho Muslimova、Piotr Nathan、Elizabeth Peyton、Thao Nguyen Phan、Thomas Ruff、Anri Sala、Yinka Shonibare、Thomas Struth、Wolfgang Tillmans、Betty Tompkins、Luc Tuymans、Gillian Wearing、Carrie Mae Weems、David Wojnarowicz及Tom Warren、黄汉明以及Christopher Wool。
Don't miss your last chance to buy a special edition poster by 30 internationally renowned artists in the HK Collective Independent Art Spaces Fundraiser, ending this Sunday 21 June. Click 'Read More' below to purchase.
In recent weeks, over forty international artists have come together in an initiative entitled 2020Solidarity by Between Bridges project, aimed at helping cultural and music venues, community projects, and other independent spaces around the world that are existentially threatened by the current crisis. The artists designed one special edition poster each, offered on different crowdfunding sites as a reward for donations. In response to this campaign, we have initiated a Hong Kong collective of 17 independent art spaces.
The income from the sale of these posters will be equally split between all of the 17 Hong Kong-based independent art and cultural spaces involved to use as they see necessary for their respective organisations, artists, and communities, in response to the threats created by the current crisis. Our collective response to this international initiative will hopefully be the first step in developing longer-term collaborations and support locally across our institutions.
You can purchase one (or more!) of a selection of these 2020Solidarity special edition posters through Para Site's shop. All of the sales through our shop will be divided equally between all of the partner institutions listed below. The partner organisations involved have collectively decided to use Para Site's shop as a platform for these sales, owing to the lower transaction fees charged by the Shopify platform Para Site uses on its website in comparison to a crowdfunding platform.
Each poster will be offered in exchange for a $400HKD contribution and is size A2 (59.4 x 42 cm / 23.4 x 16.5 in). They are produced in an unlimited edition, but only available until 21 June 2020. If you are based in Hong Kong, we suggest that you come and collect them in person at Para Site when they arrive, but if you would prefer to have them delivered, local and international shipping is also available for a small fee. Distribution begins after postal services have returned to normal.
Between Bridges has organised and printed these posters for Hong Kong Collective Independent Art Spaces Fundraiser free of charge, so that we can use the proceeds to support our organisations as necessary to survive these challenging times. Brinks Fine Art Services is supporting the transportation of the posters from Germany to Hong Kong. With thanks to Wolfgang Tillmans, the artists, and Between Bridges.
Partner organisations for this initiative include:
1983
1a space
Art & Culture Outreach
Art Together
Casphalt
C&G Artpartment
Contemporary Musiking Hong Kong
Floating projects
Hidden Space
In-situ
Negative Space
Para Site
Play Depot
Rooftop Institute
soundpocket
Speculative Place
Videotage
2020Solidarity special edition posters are available from artists: Tomma Abts, Marlene Dumas, William Eggleston, Nicole Eisenman, Stefan Fähler, Isa Genzken, Andreas Gursky, Wade Guyton, Pierre Huyghe, Anne Imhof, Jeff Koons, Jochen Lempert, Glenn Ligon, Sabelo Mlangeni, Ebecho Muslimova, Piotr Nathan, Elizabeth Peyton, Thao Nguyen Phan, Thomas Ruff, Anri Sala, Yinka Shonibare, Thomas Struth, Wolfgang Tillmans, Betty Tompkins, Luc Tuymans, Gillian Wearing, Carrie Mae Weems, David Wojnarowicz with Tom Warren, Ming Wong, and Christopher Wool.

Para Site艺术空间为香港首屈一指的当代艺术中心,亦是亚洲历史最悠久、最活跃的独立艺术机构之一。成立宗旨在透过展览、出版刊物及教育项目等活动,促进在地与国际间的对话,希冀打造一个对当代艺术、社会现象提出批判性论述及理解的平台。
Para Site is Hong Kong's leading contemporary art centre and one of the oldest and most active independent art institutions in Asia. It produces exhibitions, publications, discursive and educational projects aimed at forging a critical understanding of local and international phenomena in art and society.
Para Site 艺术空间
香港鲗鱼涌英皇道677号
荣华工业大厦地铺及22楼
G/F & 22/F, Wing Wah Industrial Bldg.

677 King's Road
Quarry Bay
Hong Kong
+852 25174620
info@para-site.art
www.para-site.art
星期三至星期天,下午12时至晚上7时
星期一,星期二与公共假期休息
Wed-Sun, 12-7pm
Closed on Mon, Tue & Public Holidays
【声明】以上内容只代表原作者个人观点,不代表artda.cn艺术档案网的立场和价值判断。